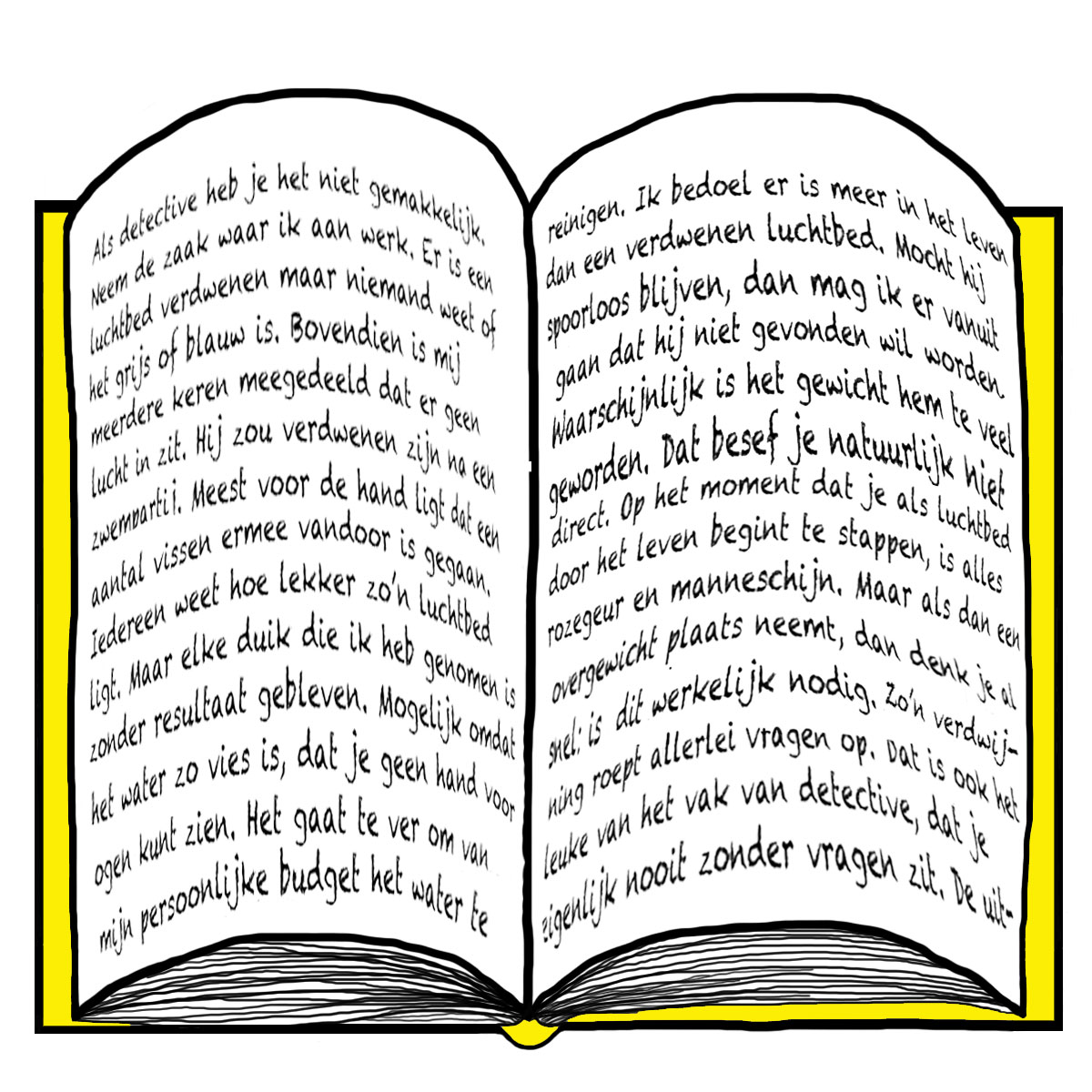 Just a few stories to keep you busy




Air mattress

Life as an airbed can be really difficult. So it's not that hard
to undertstand, that one has disappeared. But where did it go to?



read more...



Duck

All I ever said was: 'I don't want to be a duck'. And see what happened.


On a beautiful morning I woke up to find myself quack.





read more...



Romantic feet



It was really unexpected. Partly, because it's so hard to believe such things.




But since a few days my feet are in love.



read more...



An American in The Hague



To tell you the truth; it's a bit of a sad affair. It's all to do with expectations... of course.
Before you go, you got this somewhat fairy-like view on things. On how beautiful the
roads in this city will be.



read more...





Lawn mower





When I saw my reflection in the Magnum-wrapper, I knew that I was unique.




Still my life didn't unfold in a fairy tale-manner. The reason? A very old




lawn mower, that cast a dark shadow over my future.





read more...





Milk bottle



When you leave the factory at a young age, you haven't got a clue about a historic value.
Why would you! Many of my fellow-bottles don't reach the age of four.
But with many thanks to careful hands, I'm so old now, that people regard me as a treasure...



read more...